24HR Support 641-220-6670

Copyright 2012: Hot Box LLC | Mobile AED | All rights reserved.

Nebulus Emergency Flotation Device
     The Nebulus Emergency Flotation Device is a compact,portable, reusable life-saving tool engineered for use in ice rescue and water rescue situations.the design of the nebulus makes it possible to pack very small - much more compact than other ice rescue devices. this small size is one of the keys to its effectiveness. Its compact shell means it can be easily stored in any police or responder vehicle - even on a snowmobile or ATV. With nebulus, First Responders have the ability to start saving lives as soon as they are at the scene.

The
 Nebulus Device
 inflates quickly and provides enough flotation to support three adults and a submerged snowmobile or ATV. All first responders have to do is pull the ripcord, attach the tether to their belt and then crabwalk or paddle out to the victim. The Nebulus is a must have for any first responder or rescue department that has the need for 
ice rescue equipment 
or 
water rescue equipment! Contact us to learn more
or 
buy now 
in our store! 
Product Specs

Packed dimensions: 17.5" X 11" X 5"

Material: 400 denier polyurethane-coated Nylon

Flotation Buoyancy: 1000 lbs

Warranty: 3 years against defects

Inflation method: manual co2 canisters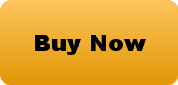 How long does it take you to launch an Ice or water Rescue?

If You had a Nebulus, Only 30 seconds!

Save A Life

Get Yours Today!