24 HR Support 641-220-6670

Free Shipping On AEDS & Supplies

Copyright 2012: Hot Box LLC | Mobile AED | All rights reserved.

REF M5070A Philips HeartStart Battery
  This M5070A HeartStart Battery can be used in the  FRx and OnSite HS1 Defibrillator. The M5070A HeartStart battery is a disposable, lithium manganese dioxide, long-life battery with a five-year shelf life plus a (typical)four-year installed life. A spare battery should be stored with the defibrillator. Additional batteries should be purchased for defibrillators used frequently for training and/or demonstrations.

This is not a generic HeartStart ref m5070a battery

Genuine Philips AED Battery

Are Your Philips AED Pads Expired?

  SALE

 You Save $40

Free Shipping

Lowest Price Guranteed!

Click Buy Now for Special Pricing!!!

Freshest Dates, Fast Delivery

Free Shipping!

Click Buy Now for

 Special Pricing

 Free Shipping!

Click Buy Now for

 Special Pricing 


Have a large order?

 Call Us Today for special pricing!

641-220-6670

Best  AED Sales and Service on the Web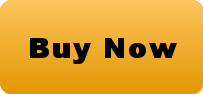 M5070A HeartStart Battery Frequently Asked Questions

When does my M5070A HeartStart battery expire?

If you install your battery by the Install by date? your battery will last 4 years in standby mode (5 years typical for FR2 series.) If battery is installed after this date, the life will be less than 4 years

.

How do I know when my M5070A battery needs to be replaced?

The HeartStart (also branded Heartstream) FR2 series (FR2, FR2+), FRx and HS1 series (HeartStart Defibrillator; Home and OnSite) Defibrillators use long-life Lithium batteries. When a low battery is detected, the unit will start chirping and the status indicator will change from the ready for use state.

How do I dispose of my old M5070A HeartStart Battery?

FRX and Onsite AEDS uses disposable, lithium manganese dioxide battery, it is suggested you arrange to dispose of your HeartStart Battery in an eco-friendly manner following local and state regulations.

What causes my HeartStart M5070A battery or M3863A Battery to lose power?
Frequently turning on the unit to test will drain the battery as it runs a test as soon as it is turned on which is unnecessary as the HeartStart AED runs daily self checks and will alert you by a chirping sound if there is a fault.

In addition to daily and weekly self tests the heartStart AED will perform a monthly self check that will test the machine with 150 Jules of energy.

Pads removal or insertion will also use a small amount of energy due to the machine running a test to insure the pads are ready for use.

Why are your prices lower than other websites?

Our Prices are at the lowest prices possible because I know first hand how important it is to have a properly working aed and feel that it is my duty to supply my customers aeds,  Philips aed batteries, and Philips aed pads at affordable prices that everyone can afford.

Is this a genuine Philips HeartStart battery?

Yes, all items are genuine Philips products, I believe it is important to have the highest quality products especially when your life or a loved ones is in the balance.

Is there a warranty for the ref m5070a?

Yes, the ref m5070a heartstart battery comes with a factory 4 year 200 shock warranty

Guaranteed lowest price M5070A HeartStart Battery

"I got the battery and have my heartStart up and running again. Thanks for your quick and safe place to buy this online. The best price on the internet!"

Robert D