24 HR Support 641-220-6670

Copyright 2012: Hot Box LLC | Mobile AED | All rights reserved.

M5071A Philips AED Pads For Onsite
Frequently Bought with M5071A

Huge SALE

FREE Shipping!

Lowest Price Guranteed

Freshest Dates - Fast Shipping



  These Genuine Philips 
M5071A
Philips HeartStart aed pads are designed for use on the Philips OnSite defibrillator.The M5071A pads are designed for adult cardiac arrest victims over 55lbs and show the proper placement for the lay responder for faster application times. We supply only the newest stock of 
Philips aed pads
 with the freshest dates saving you money and free shipping.
     It is highly recommended to have two sets of aed pads with your defibrillator incase the first set does not adhere do to hair, wetness, or improper placement.

Have a large order?

 Call Us Today for special pricing!

641-220-6670


Free Shipping On AEDS & Supplies

Lowest price on 

M5071A AED Pads

 Guaranteed!

Best  AED Sales and Service on the Web!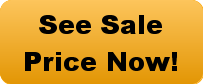 Frequently Asked Questions About M5071A Philips AED Pads?

When do my Philips AED pads expire?

The Use before date is an expiration date. Pad cartridges or Defibrillation pads must be replaced after this date. We recommend that you allow yourself enough time to replace these pads to ensure that pads are replaced before the use before? date or expiration date.

How Many sets of Philips AED Pads should I have?

 It is Highly recommended to have two sets of aed pads for your aed in case of poor adhession to the skin due to excessive moisture, body hair, or improper pads placement

Can I use the pads more than once?

 No the pads are only intended to be used on one patient.