24 HR Support  641-220-6670

Copyright 2012: Hot Box LLC | Mobile AED | All rights reserved.

Philips HeartStart FRX AED Defibrillator
     The Philips HeartStart FRx AED features technological advancements to help in treating the most common cause of SCA. It's designed to be easy to set up and use, as well as rugged and reliable for those who get there first. On the scene with law enforcement, on the field with student athletes or on the job with employees, the Philips HeartStart FRx Defibrillator is the solution for treating SCA in environments and conditions too demanding for other defibrillators.

    The Philips HeartStart FRx Portable Defibrillator is exceptionally rugged. Designed to surpass rigorous testing requirements, the FRx withstands jetting water, loads up to 500 pounds, and a one-meter drop. Over 1 Million  Philips AEDS sold

You can Save Hundreds!

View Our Philips HeartStart  FRx AED Packages


Learn More 
about your FREE Arch Service with every Defibrillator Package
Do You Need supplies for your Philips HeartStart FRx?


 Philips HeartStart FRx 

Click Buy Now To SEE SALE PRICING

Includes: FRX,Standard case, Pads, Child key, Battery,Refrence guide, 8yr warranty, Prescription,  and user manual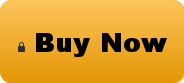 Buy Now Or Call Us Today!

641-220-6670


Free Shipping On AEDS & Supplies