24 HR Support 641-220-6670

Copyright 2012: Hot Box LLC | Mobile AED | All rights reserved.

XTREME Multi Rescue Tool
Frequently Bought with 989803139261

Free Shipping On AEDS & Supplies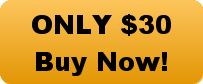 XTREME™ MULTI-RESCUE TOOL

This incredible tool was designed especially for fire and EMS personel. Fourteen essential tools in one. The Xtreme™ tool is compact, versatile and includes a 20 tool adapter kit featuring an 11 piece bit set and a 9 piece ratchet set. It is made with heavy gauge stainless steel construction and has a built in LED light for illumination anywhere! A convenient multipocket nylon holster which can be worn horizontally or vertically is included. Length 61/2", weighs approx. 16oz.

Features Include:

•Window Punch

•Seat Belt Cutter

•Pliers

•Straight Blade Knife

•Saw Blade Knife

•Can Opener

•Bottle Opener

•Nut Remover

•Small Screwdriver

•Phillips Screwdriver

•Wire Cutters

•LED Light

•11 Piece Bit Set

•9 Piece Ratchet Set

•Nylon Holster

•#877 xtreme™ MULTI-RESCUE TOOL

Capable of five different functions; adjustable hydrant wrench; spanner wrench; gas shut-off tool; pry axe head; striking hammer head, this tool is essential gear for all firefighters and emergency first responders.

      Fire Power is the one tool that will forever change the way you will respond! In developing the ultimate rescue tool EMI has combined seven essential lifesaving functions in one tool. Fire - Power™ is a pliers, cutter, gas shut off tool, pry bar, spanner wrench and a seat belt cutter.