24 HR Support @ 641-220-6670

Copyright 2012: Hot Box LLC | Mobile AED | All rights reserved.

Philips HeartStart OnSite AED Defibrillator
    Philips, the worldwide leader in automated external defibrillators (AEDs), designed the HeartStart OnSite Defibrillator for the ordinary person in the extraordinary moment. The first and only AED available without a prescription, the Philips Heartstart OnSite is designed to be the easiest to set up and use and the most reliable defibrillator available. Our innovative technology, based on extensive research and user feedback, has produced a defibrillator so easy to use that you can potentially save the life of a coworker, friend, or anyone else stricken with sudden cardiac arrest. 

     Great AED for home or business!

 Save Hundreds of Dollars

View Our HeartStart OnSite AED Value Packages



Learn More 
about your FREE Arch Service with every Defibrillator Package
Do You Need supplies

 for Philips HeartStart Onsite?

  Includes:

OnSite AED, 2 sets of SMART Pads, Battery, Case, Fast Response Kit, Refrence guide,8yr Warranty,Arch Service, User manual

Click Buy Now For Sale Price!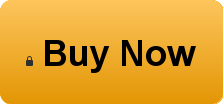 Buy Now Or Call Us Today!

641-220-6670



Free Shipping On AEDS & Supplies